Control.
What gives either of you the right to sit and tell me that I am going nowhere with my life. One of you had a baby when you were my age and the other was doing EXACTLY what I am doing. I'm not saying that I am perfect and my path hasn't been easy, but I am trying. You guys wonder why I want to stay away from all of you. You wonder why I don't want to be around any of you. You guys...
Fall 2012 MUST-HAVES
Now even though it is only July, I feel it is only necessary to start brainstorming my fall wardrobe. I have a lot already that I can transition from spring, but these are a few pieces I have yet to find. White loose blouse Oversized sweater Brown wedge booties Color: yellow & burnt orange Flowing pastel skirt
Joshua.
He is absolutely amazing, wonderful, caring, I mean I could go on and on and on and on. He makes me happier than I have been in such a long. I could see myself with this man for a very long time and that's something I never thought I would be able to confidently. I am falling in love with this guy so fast.
Oh Decisions, Decisions...
So I am faced with a somewhat difficult decision. A gentleman has shown interest and now I must decide if I want to pursue something, or remain single and continue to have fun and hate life simultaneously.  
One HELL Of A Weekend.
I really outdid myself this weekend. Really outdid myself. Two drunk hook ups in less than 24 hours. I underestimated how slutty I could be. The first one, well, he was a random. Someone I cannot stand when sober. He's an asshole and is pretty arrogant, and to him I am a bitch. But somehow by the end of the night, we both really liked each other. Now the other one, wow. WOW. He is a 10 and...
Destined For Disappointment.
I am the QUEEN of getting dis and dismissed. It doesn't matter how well I think I know someone, they always end up doing exactly what I know they are going to or what i fear most. Screwing me over.  He screwed me over. Royally.  So the scoreboard for 2012 reads: Assets (boobs and ass; which what most men see in me): 2 Erica: 0
National Kiss Day....
National Kiss day and this is all I have to show for it….
Mr. Forbi....Who?
I am completely smitten. I cannot even explain what it is. What he has.  All I can say is, Mr……who?
In Review:
He just makes me melt. I build the way up and with one smile it tumbles. And just like the wall, I have fallen.  . . . . . . This is awful. Worst thing that could happen.
Run-In With A Brother....Literally
I'm just going to cut to the chase with this one. I was downtown with a couple girlfriends and planning on meeting some classmate for a couple drinks. As I sat at the bar, I could feel eyes burning in my back. It was Mr. Forbidden's brother. Now, I see his brother quite a bit. He comes into our place of employment with his wife and more often than not with a large group of friends....
Single But...
He will be worth the wait.
Oldies But Goodies.
It's springtime! I absolutely love the weather we have had lately. It also means spring break which brings home friends I haven't seen in quite some time. It's one of my favorite things, seeing and catching up with old friends. It always goes by way too fast, I'm sure the excessive amount of alcohol we consume when together doesn't help. However, spring break brings...
My Take On Weirdos...
Is something in the water? I swear there has to be. Why is that all the fucking weirdos (sorry for the colorful language) and creepers that have to like ME and none of the normal nice ones? I just don't stand. Is  it something I do that attracts them? Why me? Why is it that everyone else can find it or something I yearn for? What am I missing?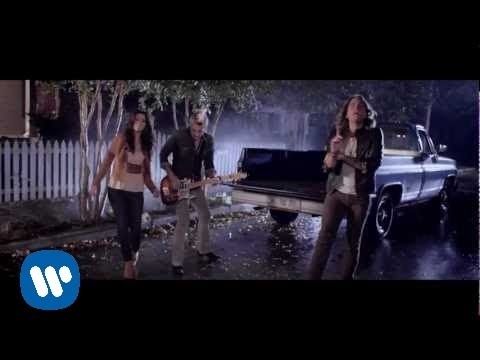 Lonely Post.
I have a problem, and I think I have kind of figured it out a little bit. I have this vision in my head, that I am going to meet someone and they are going to completely sweep me off my feet. And for whatever reason I get so worked up with almost all the guys I go out with and most of them are jackholes. I just want what everyone else seems to be able to find and I just CAN'T.  
One Final Goodbye.
I have to see Mr. Forbidden tonight for the first time since I talked to him about how I had been feeling. I want to believe that things won't be awkward. I don't know how it will be, maybe it will be great. I doubt it, but it's good to be positive right? I have closed the last chapter in my life and I need to start another one; a better one. So in the spirit of that: Goodbye...
...It Kinda Went Like That.
So I made the decision to tell Mr. Forbidden how I felt tonight. It went pretty much how I thought it would. I told him that the last month or so I have had feelings for him and that I would like to hang out with him outside of work and sober, And his reaction? He froze. He didn't say a word. I told him that I just didn't want to have to hide it anymore and that if he didn't feel...
And It Goes A Little Something Like This...
~Hey, can I talk to you for a minute? -Yeah, sure. What's up? ~Okay so, I know that our "relationship" we have going on here is strictly right place at the right time kind of thing. Like, if we both want to and it's bar close and it happens then it happens.  -Yeah, I guess it's something like that (followed by a laugh). ~But the last month or so I have had...
Torn.
Between what I want and what is best.
How The HELL Am I Going To Do This?
"…but the last month or so I have started to have feelings for you." That's all I have so far. I have visualized doing this every night for the last two weeks. I have no idea how to start this, how to end it, or how to say any of it for that matter. I have thought of every possible scenario and how horribly wrong this could go. I have also seen it go the way I want it to,...
You Were My Everything
You're the one that I want, the one that I need The one that I gotta have just to succeed When I first saw you, I knew it was real I'm sorry about the pain I made you feel That wasn't me; let me show you the way I looked for the sun, but it's raining today I remember when I first looked into your eyes It was like God was there, heaven in the skies I wore a disguise 'cause I didn't want to...
Finally Admitting It...
These last couple weeks have been a little bit of a whirlwind for me. I had been talking to a new boy for about a week and then I went out to dinner with him this past Sunday. It was nice. He is quite a bit older than me and we didn't have much in common once we actually talked about things other than how our day was and what our plans were for the night. I mean don't get me wrong, the...
Mr. Forbidden Is A HOT Topic!
I love that he now has a name. Mr. Forbidden, it has a nice ring to it. Although, Sir Asshole is another well-deserving name. He was most definitely Sir Asshole this weekend. I mean, I can take the ignoring me in the bar and catching you looking. I can. However, not conversing with me until BAR CLOSE is unacceptable. And being a bigger asshole by suggesting that I leave my door unlock in case you...
Dear Mom, I'm Single. Love, Your Daughter.
So my mom doesn't believe me when I say I am not seeing anyone. Scratch that, she doesn't believe me when I say that I am not dating Mr. Forbidden. My mom and one of my bosses are very close. Cousins actually, too close for my liking. And she told my mom that she "feels" like something is going on. Which I can respect, we don't hide our flirtation whatsoever. So I...
I Might Kill Him In His Sleep...Not Really.
UGH. That has been my mood for the past couple days. UGH. I am so upset, angry, frustrated, sad, annoyed, etc. I don't even know why I like him, he is NO GOOD. Absolutely horrible for me. But we have SO much in common. I mean, we just click, or at least I think so. I think we could really be something, if he would give it a shot. Getting him to look at me in that light is like getting Hitler...
The Very Last Letter
This is a letter I never got to send, one I was too scared to send. So this is me "sending" it. I realize he'll never see or read it, but it's the fact that I am getting it out. I realize I already said it, but again, happy birthday. No more worrying about getting into bars or trying to find someone to buy you booze. I hope it was a good day, an awesome night, and a rough...
Bucket List
I have impulsively decided to make a bucket list. This is what I have come up with so far: 1. Fall in love. Very generic, but most important. 2. See every country that Lorraine visited, see every site she did, and then some. 3. Take a break from living in the small town I love and move into the city for at least 6 months.  4. Visit the house where my father was born. 5. Adopt a child from a...
January 23, 2010
This post is a little different than what I thought I would talk about on this day. Two years ago I met someone who changed my life completely. Someone who I never thought would be such a big part of my growing up. Our story starts the same way many people's do, unexpectedly. I remember the day so vividly, like it literally was yesterday. I remember what we both were wearing. What all...
Forbidden, Enough Said.
I had the hardest time titling this one. It's so beyond complicated and yet my answers to everyone's questions are simple and straight to the point. "No, we aren't dating." See, so simple. But I cannot seem to wrap my head around that it is nothing more than nothing. He is or I guess was 100% off limits, at least in my mother's eyes. But after spending time with...
"It is not a matter of being fearless. The fear is sometimes constant, but..."
– Gillian Anderson
The Best Friend Turned More-Than-Friend Turned...
We never were "together." But to us, that never meant that there wasn't anything there. It was clear to everyone around us there was. We tried our best to fight our feelings and be with other people, but we couldn't fight what I thought to be fate. Clearly, fate is not the right word to use anymore.  We were there, right there. Ready for what I assumed we had both at one...